A beautiful and sustainable Art Exhibition
24.05.2021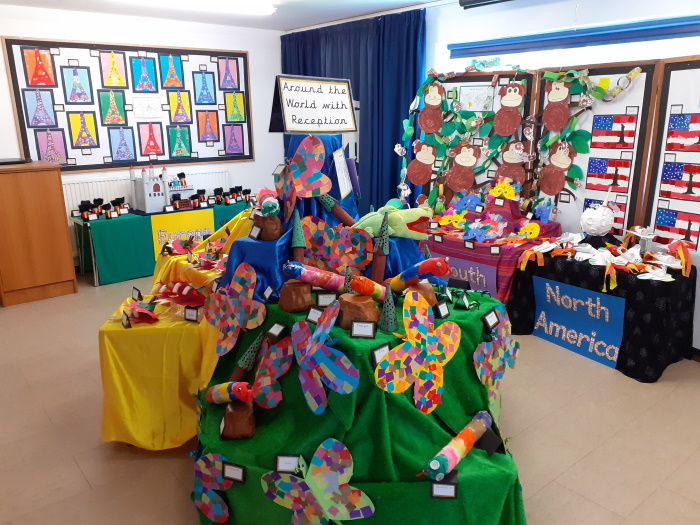 We were so pleased  that our annual Art Exhibition was able to return this year and it was lovely to be able to welcome parents into School after a long absence to see the fabulous artwork on display. 
The theme of the exhibition at Upper School was "Save our Planet", so we presented our art to highlight ways to improve our sustainability.
Year 6 made fabric shopping bags from recycled fabrics and painted wonderful acrylic pictures of endangered animals. Year 3 and 4 studied Inuit and Aboriginal indigenous populations and their lives in harmony with the environment, under threat from modern living. We produced wind powered toys and highlighted household waste through our drawings in Year 5.
A special feature was a thoughtful and contemplative space based on 'The Last Rainforest' by Keith Haring, complete with burning firelight!
At Junior House, Year 2 joined in spotlighting Reduce, Re-Use, Recycle by producing sculptures and posters. Reception girls took a trip around the world with their artwork and Year 1 produced some rather awesome castles.
All our visitors were delighted with all the girls' hard work in this most challenging of years. Well done, girls.