A ceramic challenge for Year 5
18.10.2023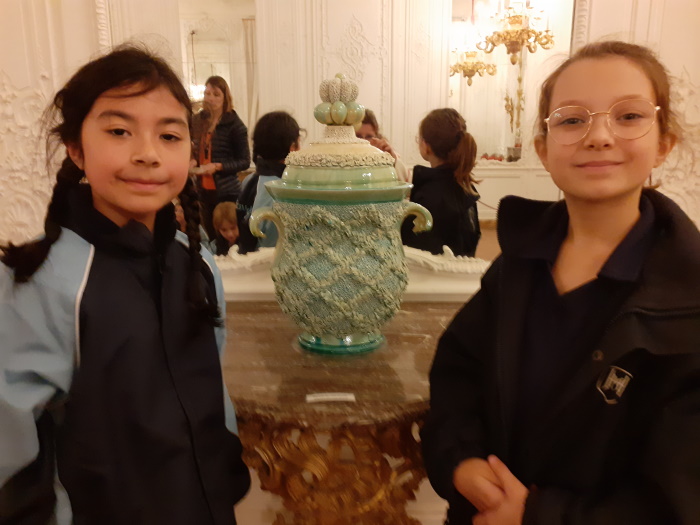 On Tuesday 17th October, Year 5 took a trip to Waddesdon Manor. We had our own personal tour, as the house was not open to the public that day!
During our tour we stopped to visit two fabulous ceramic pots made by artist Kate Malone, and we went on to visit the areas of the building which inspired her to make them. We also had a handling session with extremely old and valuable Sèvres porcelain and learned to decipher the artists' marks on the base.
In the afternoon, we used heirloom varieties of pumpkins from the beautiful Waddesdon gardens to inspire us to create clay pots of our own. This was great fun, and the Waddesdon staff were very impressed with our imagination and clay skills!
Finally, we completed the day with a visit to the shop. Again, this was opened specially for us by the super team of staff and volunteers and, as you can imagine, Year 5 did not waste the unique private shopping opportunity!
All in all, we had an amazing day!