A 'crafty' orb for the coronation
04.05.2023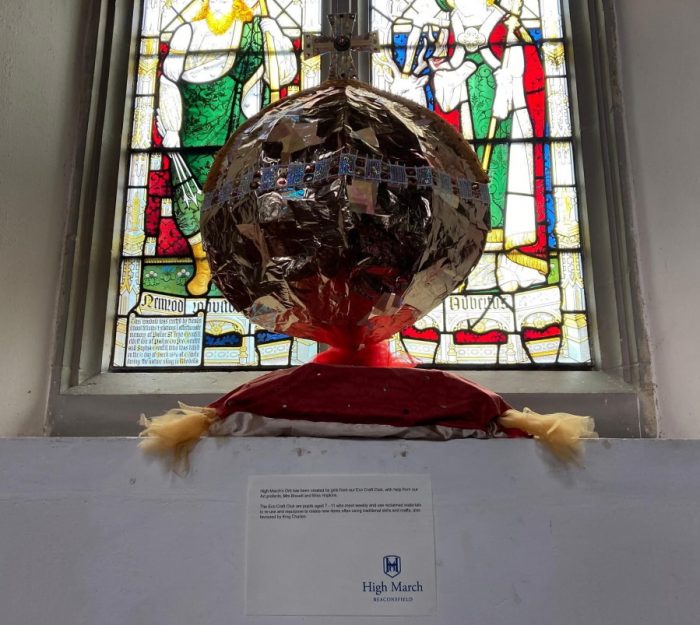 High March was invited to join with other schools in Beaconsfield to decorate St Mary's Church for the King's Coronation this weekend.
Each school was allocated a window and a coronation object with which to decorate it. High March was given an Orb and we created a giant version about one metre high! Our orb was made mainly by members of our Eco Craft Club and our Art Prefects, who used recycled materials to create the shimmering, shiny orb; this was in keeping with the wishes and interests of the new king who always tries to highlight threats to the environment and champions traditional crafts.
If you would like to see the church decorated with our orb and all the other items from other schools, do visit over Coronation weekend or during next week to see the displays.