A Visit to Mop End
04.05.2023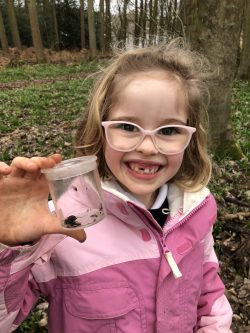 Year One recently visited the Field Studies Centres at Mop End, Amersham.
The woodland site provided the girls with numerous opportunities to identify trees by looking at the leaves or when wearing a blindfold! A highlight of the morning was making a magic potion using ingredients from our surroundings and thinking of wishes to accompany them. The day ended with a minibeast hunt. Congratulations to all the girls and adult helpers for finding centipedes, beetles, spiders and more. We had some very brave participants and an unexpected find was that of a deer in the distance.
It was an amazing day outdoors with lots of fun for all and memories to treasure. Thank you to everyone who made the day possible.