Bonjour, tout le monde!
12.05.2022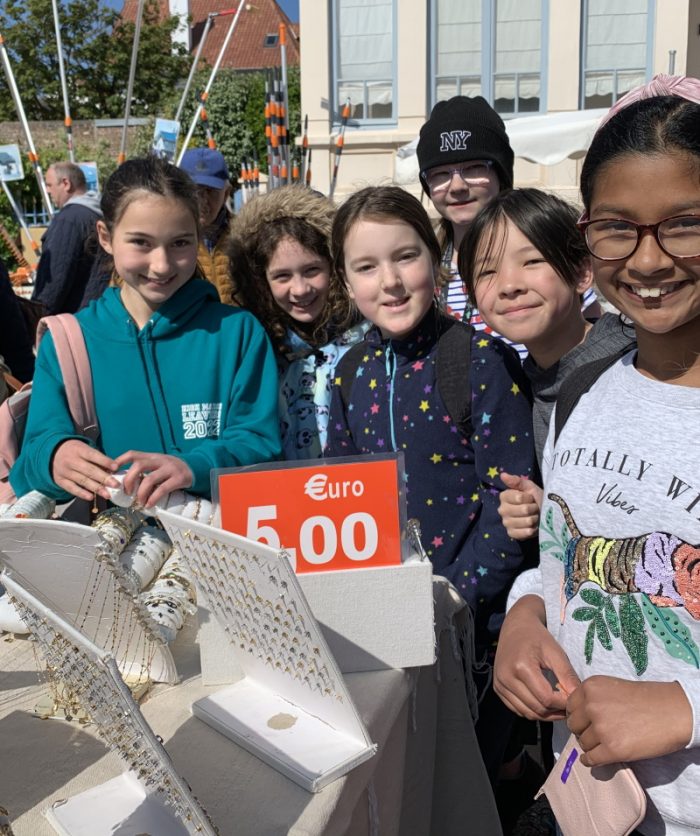 Year 6 has just returned from an exciting 3 days in France packed full of activities. The trip certainly gave the girls a flavour of the French way of life and they were also able to put into practice some of the French they had learned in school. 
They took the ferry to Calais – a 'first' for many girls – from where it was just a short distance back in time to the Village St Joseph, a French village complete with shops, cafés, places of work etc created in the style of the early 1900s.  Next, they headed to their base for the trip, Le Château d'Ebblinghem.
Day 2 kept the girls busy with a trip to the market at Le Touquet where they visited various stalls in the hunt for souvenirs and presents for family members.  The girls were also tasked with augmenting their packed lunch with some food from the market, the word 'combien' quickly becoming a key part of the girls' vocabulary! It was a lovely sunny day and the morning was rounded off with games on the beach. A visit to the chocolaterie at Beussent was next on the agenda and, after an interesting demonstration of the key aspects of chocolate making, the girls were able to browse in the shop and…. buy yet more presents!
The trip was rounded off on Day 3 with a visit to a traditional boulangerie. The girls met Bruno, an artisan baker, who gave a wonderful talk to the girls, all in French, about the art of bread-making using a wood-fired oven. The girls had some hands-on experience kneading the dough into the shape of a baguette although it was unclear whether the dough they handled was destined for the oven…
All in all, a fun-filled trip with plenty of activities!