Even more success for our Eco warriors!
17.09.2021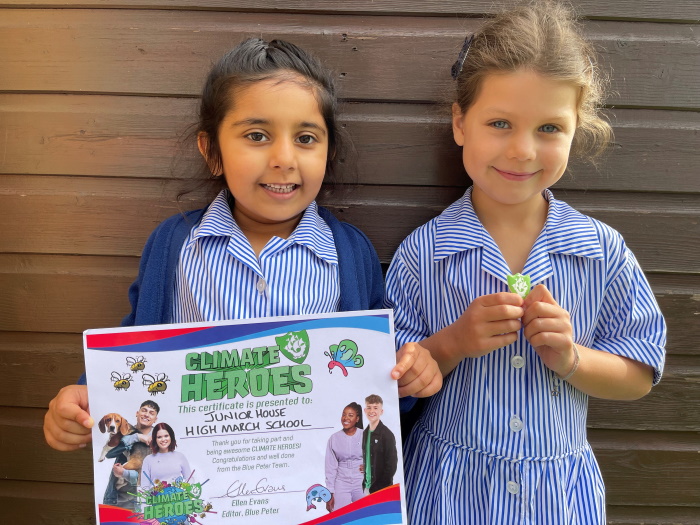 Last term the girls were invited to become Eco Warriors and Blue Peter Supersized climate heroes. We asked the girls to take a pledge to make small changes in their lives to change the world and they responded to the challenge magnificently.
Each child who took part sent in a fantastic piece of artwork showing how they cared about nature, the environment and the planet. The entries were fantastic! We even had a 3D entry from Siya, now in Year 3, and a Supersize entry which was bigger than the table by Aria, now in Year 1!
In total there were thirty-five entries and Blue Peter were amazed at our efforts and sent all the girls Green Blue Peter badges. High March itself received a certificate to show that, as a school, we are a Supersize Climate Hero institution.
We are so proud of the continued efforts of the girls to take on the Eco challenges to help save the world one small step at a time.