Supporting Children In Need
16.11.2020
On Friday, 13th November, plenty of Pudsey and Blush bears could be seen around the form rooms of High March – girls had dressed up in their spots and bright colours to join in with Children in Need Day!  Our two Head Girls, Ayla and Tia, had been very busy behind the scenes, helping to organise and run a fun day for everyone.
The day started with a presentation given by Ayla and Tia, which was zoomed live into all the form rooms.  As well as merchandise and a cake sale (all individually wrapped for hygiene), competitions included 'Guess the Name of the Bear', 'Guess the Number of Sweets', a 'Guess the Teacher' Game and a 'Duck Sweepstake'.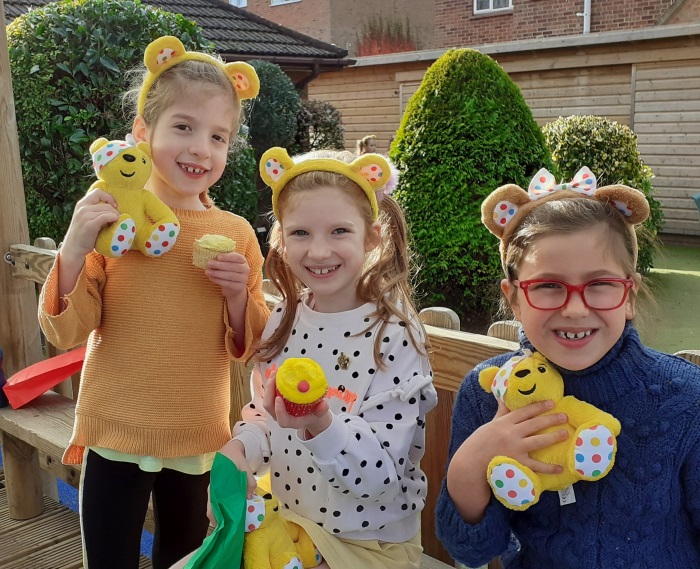 Well done to Ayla, Tia, their mums and their many helpers for making this such a successful day.