We are a Silver Eco School!
22.01.2021
We are delighted to announce that we are now a Silver Eco School! Well done to the 2019 – 2020 and the 2020 – 2021 Eco committee and the wider School community for making this happen.
As we move towards the Eco Schools' Green Flag, we will be working hard to adopt our Eco Code in school, inspired by Oakie our Eco Mascot! At this time, we would encourage our whole High March community to follow these ideas at home too.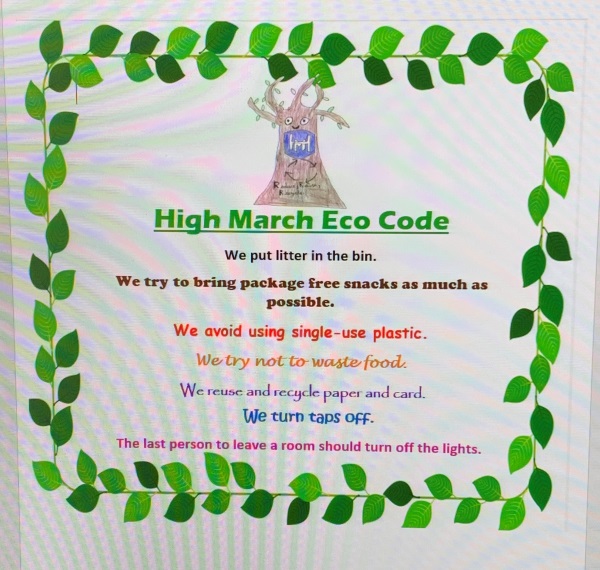 Congratulations, everyone! A fantastic achievement.