A fantastic evening of swimming
13.01.2020
On Friday January 10, eleven girls from our Year 5 and 6 swim squads represented High March at the IAPs qualifiers.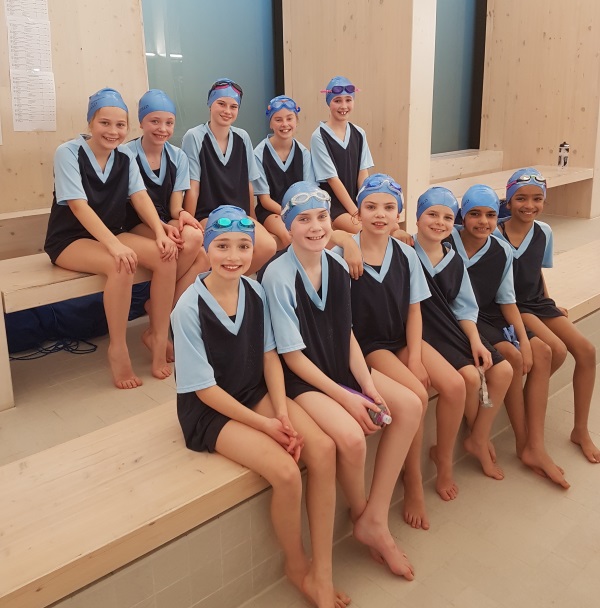 There were a number of stand-out performances from Year 5: Vaishali and Genie, whose determination resulted in the Year 5 Medley team finishing in 2nd place; Olivia A who set the standard, finishing first in her leg of the freestyle relay; not forgetting the rest of the team, Sophie M, Constance and Hannah H who followed suit, holding on to the all-important 1st place position.  In the individual events, both Hannah H and Vaishali did particularly well in the freestyle and breaststroke respectively, just missing out on first place.
The Year 6 squad finished in a very impressive 2nd  place in the freestyle relay with Thea, Georgia A and Amy notching up third places in the closely fought individuals.
Congratulations, girls, you all deserve to be very proud of your team and individual performances especially as, in many of the events, you were competing against club swimmers. A fantastic evening of swimming!