A medal for Iris in the cross country
16.11.2023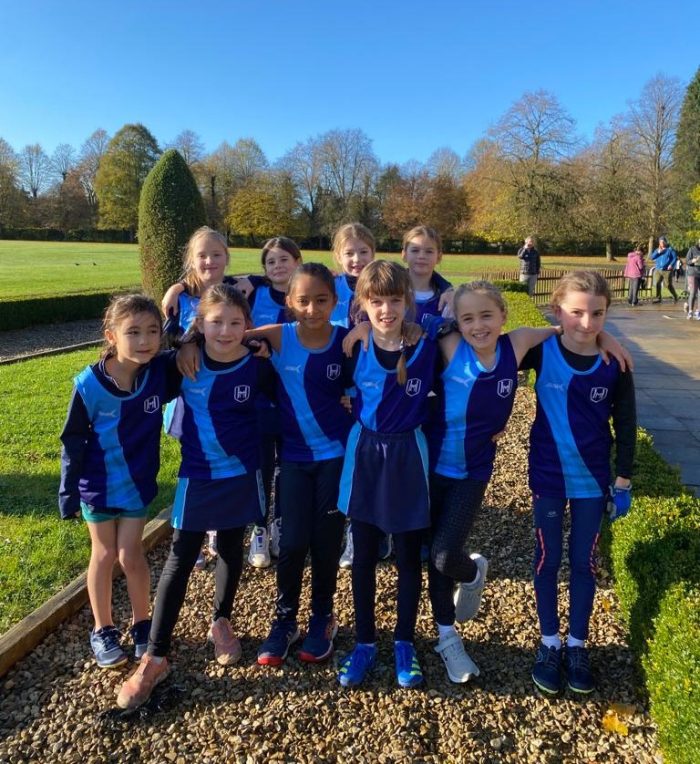 On Wednesday 15th November around one hundred and sixty girls from a variety of schools across the region, enjoyed a competitive XC race at The Royal Masonic School for Girls. They raced a tough course over 3km (2km for  Years 3 and 4) which included a challenging hill on testing ground.
High March showed superb fitness and endurance which was rewarded with our Year 4 team taking 3rd place in the Year 3/4 category. Our older girls went one better to take 2nd place in the Year 5/6 event!
The event was primarily a team competition with placings being added together to give a final score, the lowest score being the winning one. The top three individuals in each category were also awarded prizes. A special mention must go to Iris J who came 2nd overall; this is  particularly impressive as she's still in Year 5.
Many thanks to Maddy Vaughan-Johncey and the RMS staff for organising such a wonderful event and to our Maintenace Manage, Darren Perry, who not only drove the minibus but also marshalled. Thank you, Darren.