A national gymnastics competition for Jenna-Mei
27.11.2019
Last weekend, Jenna Mei in Year 6 competed in her first national gymnastics competition held in Leicester, achieving an impressive 13th place out of 44.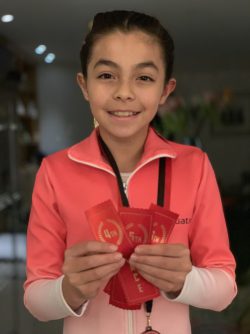 Jenna Mei has certainly had an impressive year, coming 1st in the county and 5th in the regional competition.
Congratulations, Jenna Mei! We are all very proud of you.