A rather rainy Duathlon
09.10.2019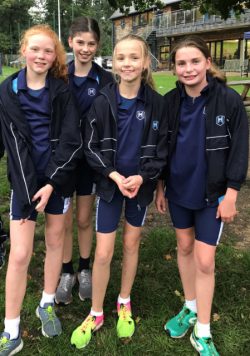 Congratulations to our Year 4, 5 and 6 girls who took part in the duathlon at Davenies late on Monday afternoon. Rain meant that changes to the planned run / cycle / run event had to be made. Mr Thomas and his team at Davenies came up with a creative spinning bike / run format which everyone enjoyed.
High March came second, beating Pipers Corner, but, unfortunately,  being pipped at the post by Davenies.
A fun event on a cold and damp evening!