A spooky fun run
02.11.2020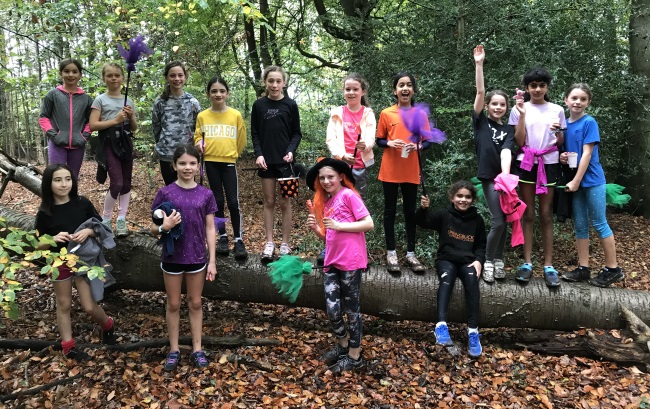 Huge congratulations to all the girls who were able to join the Halloween Fun Run over half term. Great fun was had by all searching for spooky treasures followed by a cross country race with a choice of 1km or 2km distance.
Trophies will be presented in School to:
Eleanor J: 1st in the 1km event
Olivia A: 1st in the 2km event
It was not an easy run as the field is uneven and covered in a good layer of sticky mud. Apologies to parents for the state of the girls' legs, shoes and faces!
Well done, girls, from all the triathlon coaches; it was wonderful to see the improvement in everyone's fitness and stamina which has taken place over the past few weeks. Thank you to Mrs Green, Miss Green and Mrs Mill for marshalling.