A Trip to the Look-Out Centre
18.10.2023
On Tuesday 17th October, Year 3 went to the Look Out Centre in Bracknell. It is such a wonderful trip, with plenty of hands-on activities based around Science knowledge and skills.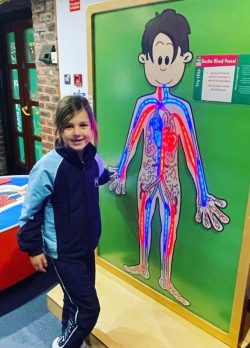 The girls were excited as we arrived, with some of them spotting the 'Look Out' tower before anything else! 88 steps high! We started the day in different zones, helping the girls to explore their understanding of biology, physics and chemistry. The girls learnt through activities such as putting the body back together, igniting the hot air balloon and making star constellations with magnetic starts. The light and sound room was also a hit, with girls creating their own shadows and dancing through laser beams!
After a visit to the shop, the girls then explored the 'build it' zone with giant bricks and roof tiles and with their floor plans drawn, they made great architects!
The girls were beautifully behaved and all the teachers were extremely proud of their teamwork and effort shown in all the tasks! Well done, Year 3!