A very Scottish day!
02.02.2023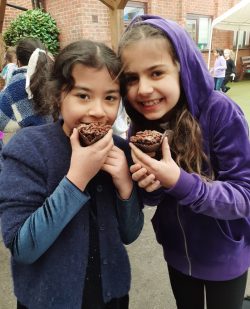 Thistle Day was a great success and a wonderful time was had by all. The Upper School girls were treated to a variety of entertaining activities during break times and were even lucky enough to sample some delicious Scottish delicacies! Girls at both Junior House and Upper School looked fantastic in their Thistle-coloured outfits and had clearly gone to great efforts to ensure they looked the part. 
The Year 6 Thistle team did a sterling job of leading the activities during the day, and the Thistle captain and vice-captain – Johanna and Emily – in particular, worked tirelessly to ensure the day was enjoyed by everybody.
Many thanks to the High March parents for their generous donations – the Thistle House charities, 'Children 1st' and 'Born Free Foundation', are very grateful for the support.