A visit to Whipsnade Zoo
21.02.2023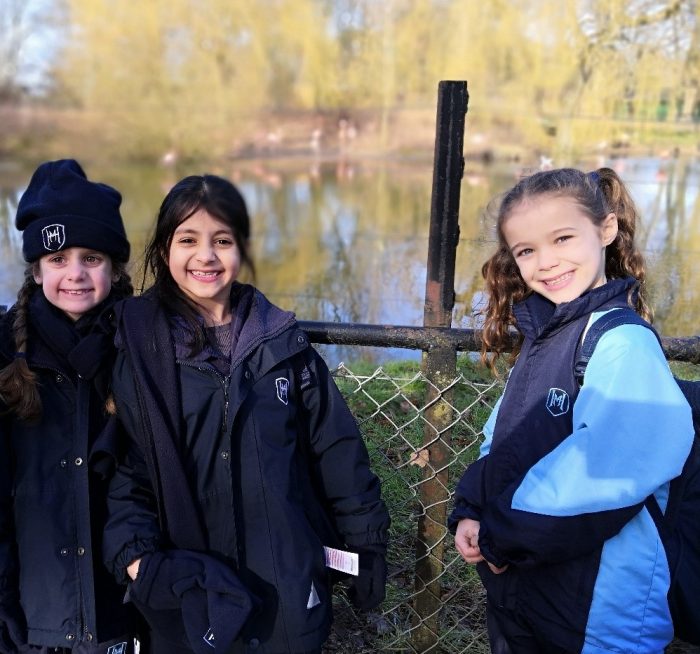 Year 2 enjoyed a glorious day at Whipsnade Zoo just before half term, on Thursday 9th February. The girls were very excited about seeing animals such as lions, tigers, flamingos, elephants, lemurs and zebras. They demonstrated what fantastic listeners they were when taking part in an African Animal Workshop; they had to pretend to be part of a meerkat mob, either scratching the dirt for food or being on lookout for predators.
Whipsnade is a vast site, but the girls were eager to see as many animals as possible, so striding forward at quite a pace meant we walked over four miles around the zoo! Many girls thought the butterfly house was a highlight of the trip especially when some very large, beautiful butterflies landed on them. Observing the giraffe stripping the branches with a huge blue tongue was fascinating and there were collective murmurs of joy when we spotted the baby giraffe and otters.
The weather was fantastic and, instead of worrying about the cold, we enjoyed a thoroughly engaging day.