A win against Davenies!
03.07.2023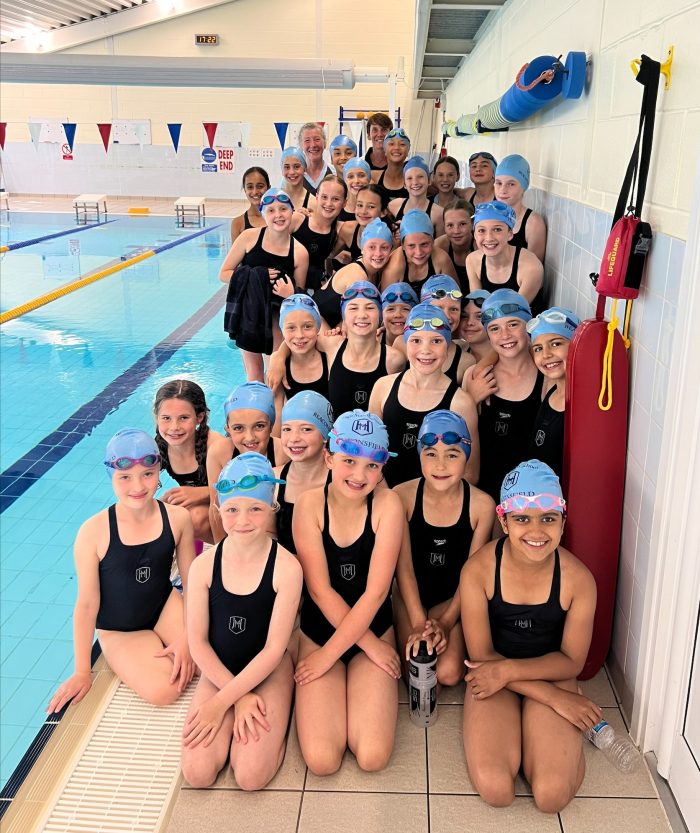 On 29th June the High March Swimming Squad had their annual gala against Davenies. Expectations were high and the girls were determined to beat the boys!
We arrived in plenty of time, making sure the girls had a thorough warm-up and that they knew which stroke and in which lane they would be swimming. Preparation is key! The atmosphere was hot, loud and races were very close indeed. A few special mentions must go to Alana F for her outstanding swim in the Individual Medley, and to Harriet S, Evie S and Elizabeth P for winning their backstroke races. Not to be outdone, Amber D and Cara S won their breaststroke races and Anna C and Freya H came 1st and 2nd respectively in the 40m Year 6 breaststroke. Congratulations also to Annabel S and Elisa P for coming 1st and 2nd in the fly, to Alana F and Emily D following suit for Year 6 and to Gabriella P, Alice R and Astrid A for winning their freestyle races. High March was also placed 1st in the Year 3, Year 4 and Year 5 Medley relays plus 1st in the Year 3 and Year 5 freestyle relays.
All in all, it was a fantastic win for the High March Swimmers: 150 points to 122 points.
Girls, you were magnificent, you are super talented, and it has been an honour teaching and coaching you! What a superb final gala and win for 2023. Thank you all.
Ms Norman, Head of PE