Alumna Success in the Henley Mile
16.09.2020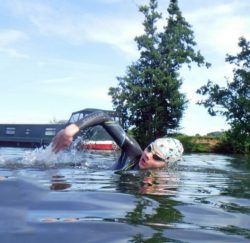 Whilst we are still waiting for competitive events to start again in our indoor pool, the first tentative steps are being made to return to normality in open water swimming.
A socially distanced version of the Henley Mile was held on 29th August and 15 year old High March alumna, Amelie, led the field in her first open water competition, coming first in her age group and winning the Bronze medal in the Junior Henley Mile. this is a fantastic achievement as Amelie was competed against entrants who were up to 17 years of age.
Amelie became a competitive swimmer at High March, taking part in numerous galas and she  still holds some High March pool records. She aims for further success both in the pool and in open water.
Well done, Amelie!