Back in time to 1666
24.09.2021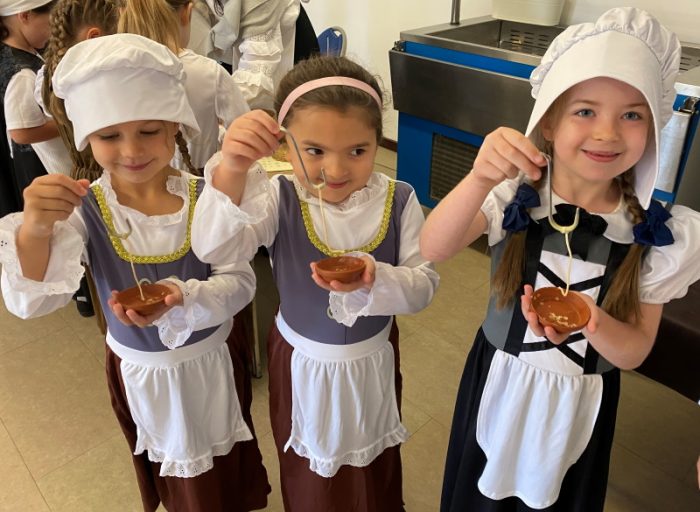 On Monday 20th September the Year two classes travelled back in time to September 1666.
The girls were all dressed in fantastic costumes as they made their way around the various activities based on jobs Londoners might have undertaken at the time of the Great Fire of London. They tried their hand at leather working, bread making, embroidery, ink making, candle making and weaving. They became apothecaries, where they combined herbs and dried plants to make medicine, and they even worked as doctors at the butcher's shop. Some wore the plague doctor's head-dress and rang the bell to collect the poor victims of the plague.
Parents were invaluable assistants and became the employers of all these fascinating establishments of Stuart England. The girls even tried to form a line to see how quickly they could send the buckets water to douse the flames.
The atmosphere and fun created by the role play brought history to life for the girls, who had a thoroughly enjoyable day.