Celebrating Diwali
23.10.2019
The girls in Nursery C were very fortunate this week as Aria's mother paid them a visit to tell them all about Diwali. The girls listened attentively as she told the story of Rama and Sita and showed everyone a lovely diva lamp. The girls were fascinated!
Aria came to Nursery wearing a beautiful Indian dress and she also brought in some special biscuits for snack time which she and her mother had baked e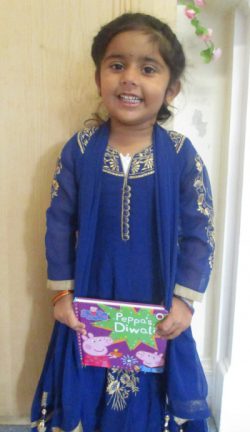 specially for Diwali.
To complete the celebrations, the girls in Nursery made their own clay divas which they decorated and then lit.