Celebrating World Book Day at Junior House
04.03.2021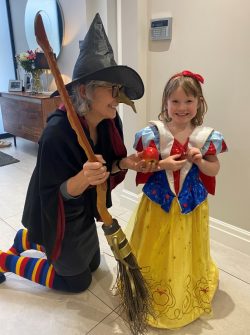 Today, children in Junior House dressed up as their favourite book character before heading to their virtual classrooms.  The children enjoyed spotting and counting all the books that 'appeared' during the lessons.  Book covers were spotted on walls, on worksheets and slides, as well as making appearances during the lessons.  Great excitement ensued every time a new cover was spotted!
Children had an assembly on World Book Day and a simple French story read to them in their French lessons.  During their English lessons, they listened to an author talking about their books and they took part in a number of different activities related to the books.  In their reading sessions, children read sections of their favourite books or poems to the Classroom Assistants, who in turn read from their favourite books to the children.  Teachers in Junior House joined in the fun by dressing up as Wally from the Where's Wally books.
All in all, a lot of fun was had by everybody.