Celebrating World Book Day at Upper School
04.03.2022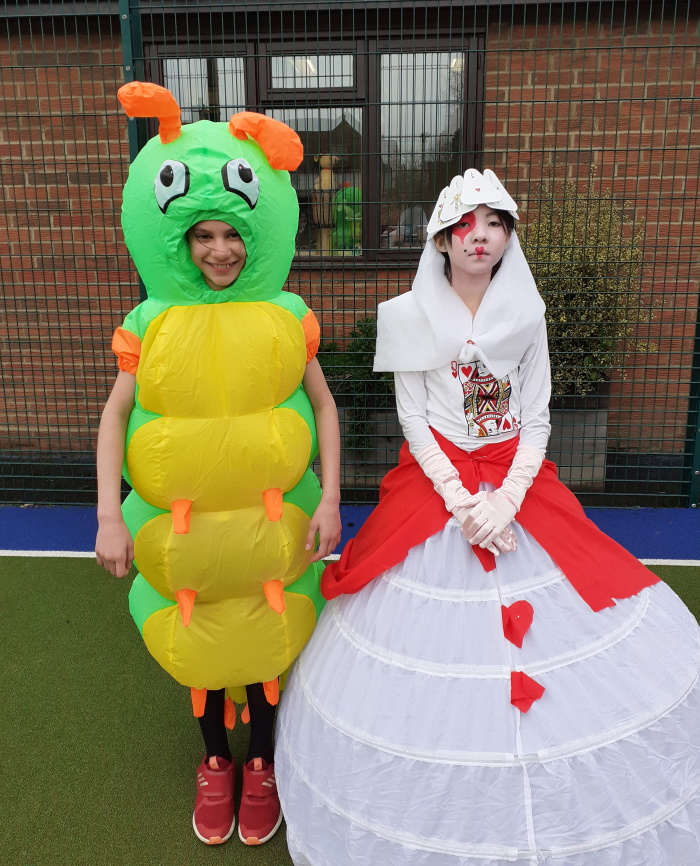 On Thursday 3rd March, as part of our celebrations for Book Week, the girls dressed up as their favourite book characters.  Everyone looked fantastic and we had a huge range of characters from many popular children's books.
It was wonderful to see all the lovely books our pupils obviously enjoy reading, evidenced by the diversity of their outfits and costumes
The Upper School librarians voted for the best costume in each year group. Our winners at Upper School were:
Year 3:  Etta as Cruella De Ville.
Year 4: Darcey H as Gangsta Granny.
Year 5: Sadie and Edie (joint winners) as Tweedle Dee and Tweedle Dum.
Year 6: Anya as Darrell Rivers from Mallory Towers.