Christmas is coming…
28.11.2022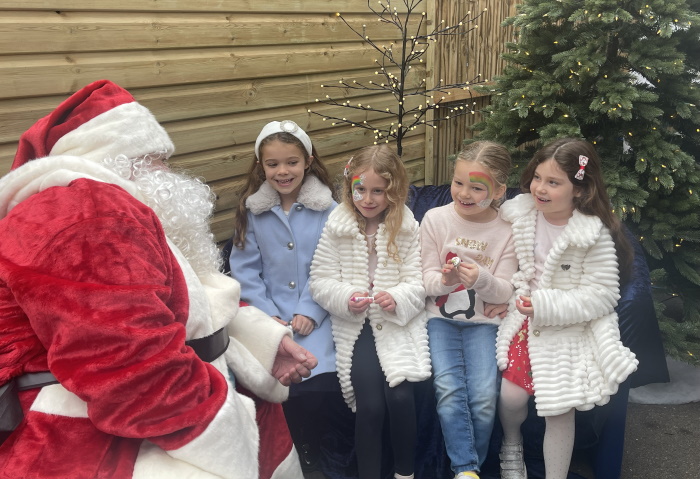 The whole School community joined together on Saturday for our annual Christmas Fayre. It had the appearance and feel of a continental Christmas market with a mix of stalls provided by external businesses and the staff, parents and girls. 
There really was something for everyone. Younger children could visit Santa in his grotto, and, this year, part of the experience was seeing his reindeer who, fortunately, were very well-behaved as they waited for Santa outside his grotto. Face-painting, nail painting and hair braiding were also popular with the younger girls. The older girls had great fun at the House stalls playing 'Hoop Throw', 'Locate the Missing Shamrocks', 'Hoop Throw' and the tombola. 'Dangle Donuts', run by the PE department was popular with young and old!
The raffles were very definitely an attraction for the parents! We had luxury hampers as well as gingerbread houses made by our chef and ably decorated (!) by members of staff.
It was a lovely occasion and a wonderful start to the Christmas festivities.