Excellent results at the Bucks Schools County Games
09.07.2019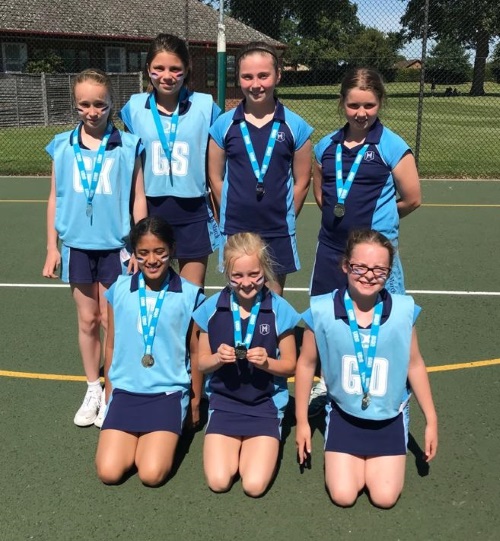 On Thursday 4 July, our Year 6 'A' team competed in the School Games County Swimming and Netball Finals at Stoke Mandeville Stadium. Both teams qualified for these event at a regionals held earlier in the year.
Within the swimming, the four girls representing the school were Grace H, Eimear, Maria and Iris. The girls teamed up with Gerrards Cross Boys team and put on a fantastic display across all four strokes. They represented South Bucks and were placed 3rd in the county, a superb result. The girls representing the school in netball were Sienna, Charlotte, Phoebe, Poppy, Hannah, Lily and Saachi. The team showed great skill and consistency across all of their matches with some excellent results. The girls won eight out of their nine games and finished second overall, a great result!
Well done to all girls who took part.