Excellent results from the Division 10 Gala
31.01.2020
Twenty four girls selected from the Years 4 to 6 swimming squads took part in the Division 10,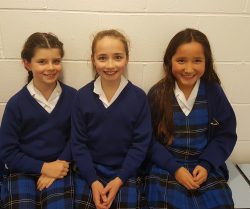 Round 3 gala last night at Haberdashers' Aske's School.
The girls showed real competitiveness in the pool and produced individual and team performances of which they can be proud. A special mention goes to Caroline H, Annabel S, Sophie M, Thea, Mylah and Hannah H who all won their individual heats. Congratulations also to the Year 4 relay teams who notched up  1st and 2nd places in the medley relay and 1st in the freestyle relay; the Year 5 relay team also put in an excellent performance with 1st place in their medley relay and their freestyle relay.
We had some excellent swims in particular from Mylah, Sophie M and Hannah H,  each of whom won all their races.