Excellent showing at the British Biathlon Championships
26.11.2019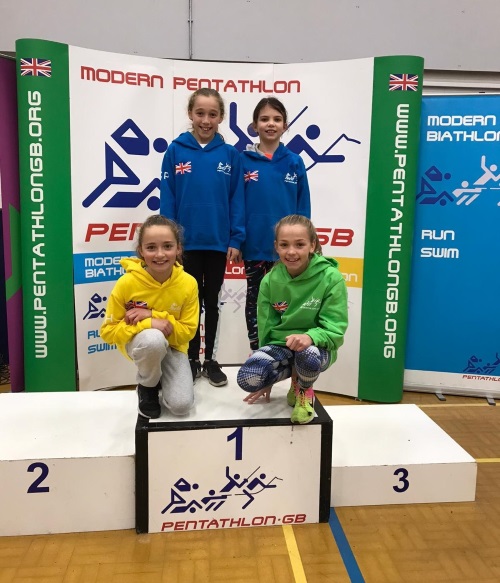 Congratulations to Grace H in Year 6, Olivia and Hannah in Year 5 and Lucia in Year 4 who all put in an excellent performance at the British Modern Biathlon Championships on Saturday, November 23 in Nottingham. This is a national competition and the girls had all been selected following a qualifying event at Abingdon Vale in October. Only 60 athletes are selected for the final and the girls were therefore racing against the top athletes from around the country.
For Grace, Olivia and Hannah, the competition consisted of an 800 metre sprint on the outdoor track followed by a 50 metre swim. Lucia, in the U9 category, ran 400 metres and then had a 25 metre swim. In the U11 category, Grace came 19th; Hannah, who is still only 9 years old and therefore very young for the category, produced a very creditable 40th.  In the U10 event, Olivia came 20th, attaining personal bests in both the run and the swim. Lucia also did very well, coming home in 15th place.
As the competition is run by British Pentathlon, the girls had the opportunity to try out two of the Pentathlon disciplines, namely shooting and fencing, which they all enjoyed.
Well done, girls, on your excellent achievements and we look forward to hearing news of your future successes!