Fantastic results at the Biathlon Championships
19.10.2021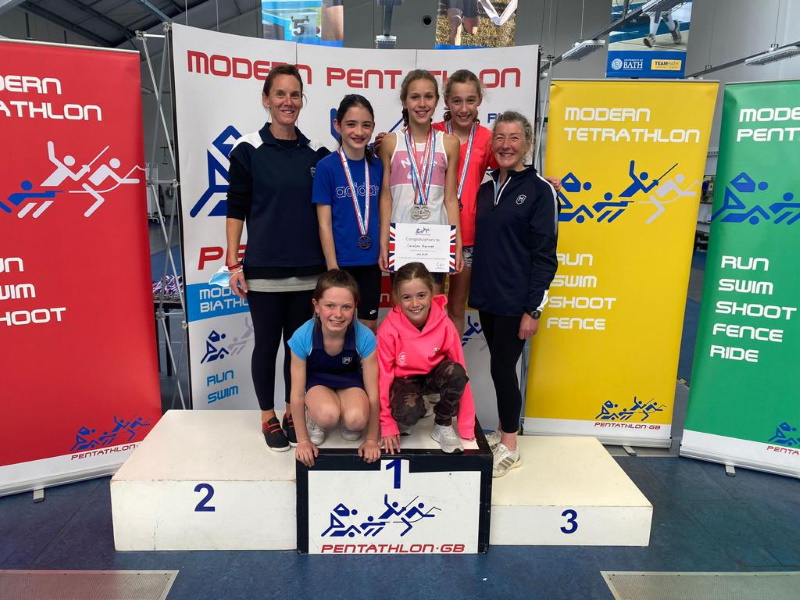 On Sunday, 16th October, twenty girls represented High March at the British Schools Modern Biathlon Championships, where there were over 1400 athletes competing in swimming and running heats. The competition took place at Bath University, the home of British Pentathlon.
It was a very early start for a Sunday, with registrations beginning at 7.20am and first heats starting at 8.20am. However, the girls were super excited for the events which lay ahead of them despite the cold and foggy morning weather.
The girls put in outstanding performances and did not let their nerves get the better of them. All put on brilliant 50m swims and 800m runs. A special mention goes to Gracie M for winning the U9 400m in her category and we had a truly amazing performance from the U10 team whose combined results from both disciplines meant they came 2nd overall. Caroline H, in particular, excelled in her 800m run, leading from the off, and that, combined with her 50m swim, placed her 2nd overall as an individual for the U10s. Utterly brilliant, girls!
We could not be prouder of all the girls who competed this weekend – each and everyone of you did High March proud! A special thank you also to the parents who came to support and to Mrs McAlister who trialled the girls and initiated their entry into an event to be remembered.