Film Directors in the making!
21.06.2021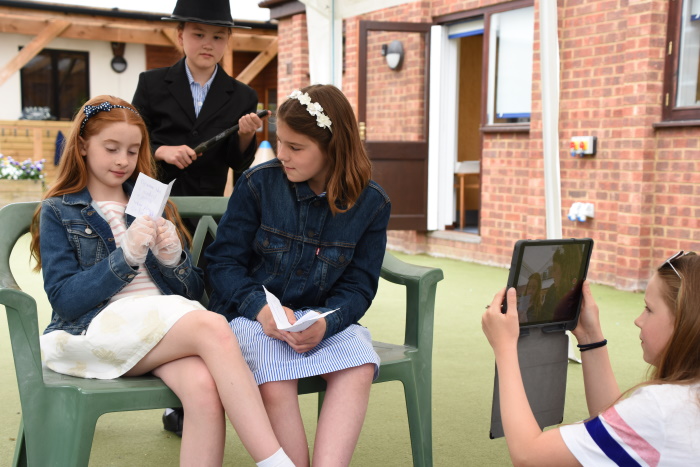 As part of our Year 6 Leavers' Programme this year, we decided to host our own film making course, with the help of The Young Film Academy!
After a brief Introduction and a most interesting, whistle-stop tour of Film History to set the scene, we were presented with our first practical assignment – Fight Choreography!  This is as fun as it sounds, if not more so!  Naturally, the girls were taken through the safety aspects, before learning the required techniques to get that picture-perfect punch!  By the end of the session, it was clear we had an abundance of creative genius, as they were already developing their scenes!
From here, we learned more technical tricks, this time with our camera work.  Our next task was a short scene, which had to include each of the three angles we had studied. More fabulous work!  Now we had multiple clips to work with, we were able to take a look at the process of editing.  Whilst some of the girls were somewhat proficient in this already, it was pleasing to see even their skills being challenged and extended.
After our creative development meetings, storyboarding and script-writing sessions, the girls were ready for their final piece.  The excitement was clear, along with a certain amount of nervous energy.  There was a real sense of wanting to do their best and, wow, did they deliver!
In the creative melting pot that it became, they worked hard with each other.  They dealt with differences of opinion, ensured everyone was heard and included and ultimately, each group came up with something unique and fabulous.
By the end, everyone was desperate to see each other's films, but as they are being premiered during our visit to the cinema, we settled for taking a little more time and creating a trailer.  We can't wait to see them on the big screen!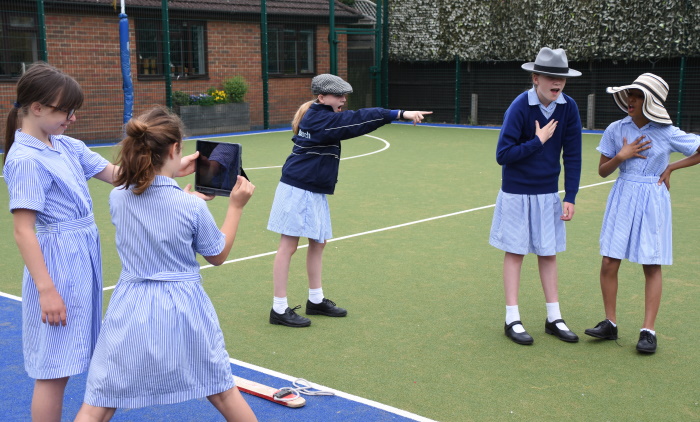 A big 'thank-you' to The Young Film Academy. They have been absolutely brilliant both in the support they have provided and the quality of the materials.