Getting creative
07.03.2022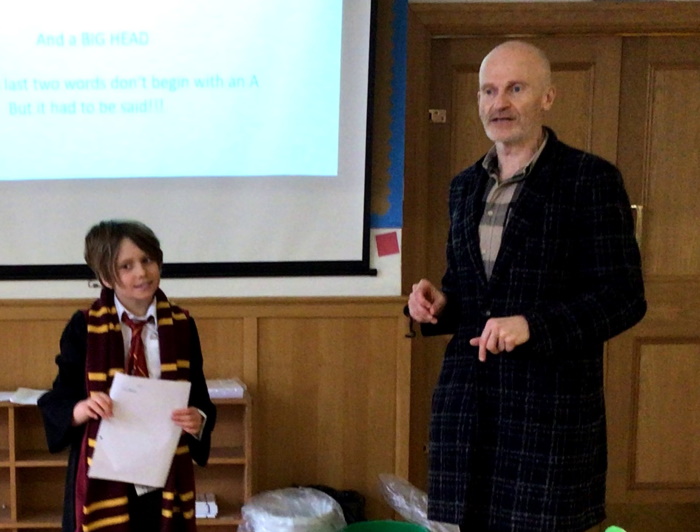 As part of Book Week, we were fortunate to have a visit from the author, Andrew Weale. Mr Weale is an award-winning writer, poet, TV presenter and actor. He has written many books for younger children including 'Spooky Spooky House' and 'Newt in a Suit'.
At Upper School, each year group had an in-depth workshop using poetry, rap and still images to help with the creative writing process. There were also opportunities to ask Mr Weale questions about his life as a writer.
We all thoroughly enjoyed the visit and the girls had the opportunity to express their creativity in a number of ways. They went away feeling inspired to become authors and poets themselves.