Go, Thistles!
01.12.2020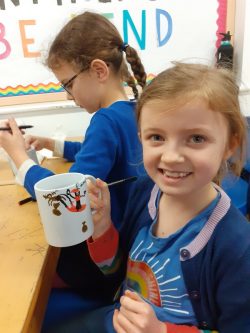 Friday, November 27 was Thistle House Day, an annual fundraising event to raise money for the House charities, which, this year, are Helen and Douglas House and Brainwave Children's Charity. Helen and Douglas House is a charity which Thistle House has supported for many years; it provides hospice and palliative care to children and young adults in Oxfordshire. Brainwave Children's Charity was selected by this year's House Captain as she has personal experience of the valuable work they undertake. Brainwave helps children with disabilities to achieve greater independence by aiming to improve mobility, communication skills and learning potential through a range of educational and physical therapies.
Both Junior House and Upper School were a sea of purple, blue and white as the girls paid £1 to wear the Thistle House colours. A number of fun activities took place at Upper School, namely decorating a mug, guessing the name of a cuddly toy and a drawing competition.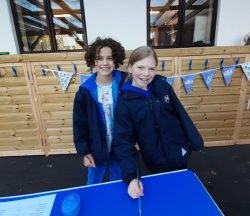 It was a fun day for everyone, raising money for two very worthwhile causes.