High March alumna wins Women in Innovation Award
18.11.2021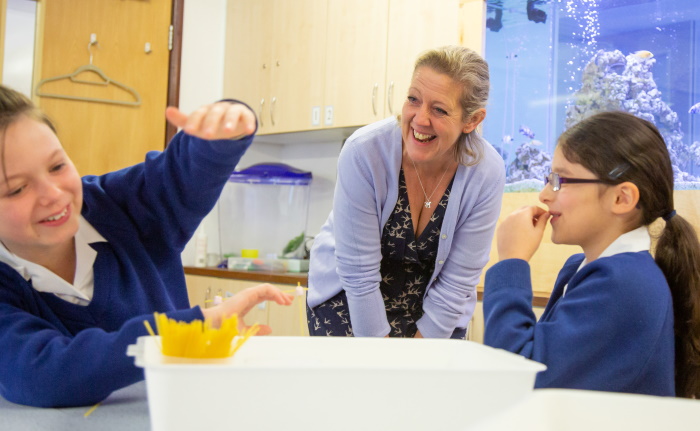 Yesterday, we were delighted to welcome back to High March one of our alumnae, Alison Ettridge, who has been awarded the prestigious Women in Innovation Award by Innovate UK.  Alison won the Women in Innovation Award with her idea to help businesses better attract, recruit and retain female engineering talent with Talent Intuition. Her data modelling tool analyses the flow of female engineers including their journey from education to a professional role.
All winners of the Innovation Awards are having a purple plaque created to commemorate their achievements; the purple plaques are Innovate UK's twist on the blue plaques seen in the UK. Purple plaques are being displayed at schools across the country to recognise the achievements of some of the female innovators who have won the prestigious Women in Innovation Award and to encourage pupils to follow careers in STEM.
The day started off with a thought-provoking presentation in Assembly given by our Science Prefects which highlighted the achievements of women in STEM. It continued with a series of inspiring workshops throughout the day for all girls at Upper School led by Alison herself, punctuated by a ceremony in the middle of the day to unveil Alison's plaque. The day was rounded off with a talk given by Alison to parents and girls about the opportunities in STEM available to women.
It was a really inspiring day for the girls and one they will not forget. We would like to extend our heartfelt thanks to Alison for sharing her passion for STEM with us. Our thanks go also to Innovate UK for honouring Alison and, of course, for creating the concept of the purple plaques.