High March Art shines brightly
24.05.2022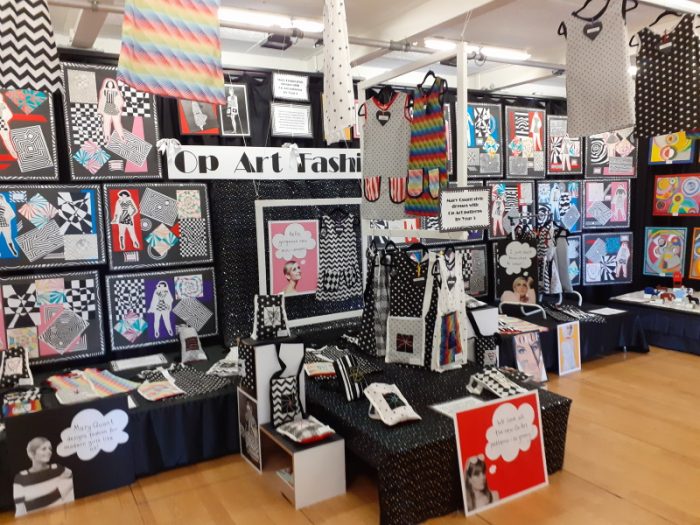 It was a bright and sunny weekend and High March was delighted to open up our lovely school to parents, prospective parents and members of our community for our annual Art Exhibition.The artwork on display shone as brightly as the sun outside, and all our visitors were in awe of the outstanding quality and breadth of work on show.
At Upper School, highlights included an array of work inspired by Japanese artist Yayoi Kusama: stunning acrylic paintings by Year 6 and a replica lighted Infinity Room. Visitors also loved Year 4 and 5 girls' handmade dresses and bags celebrating the work of 1960's legends, Mary Quant and Bridget Riley, accompanied by a soundtrack of 60's music to groove to!
At Junior House, teachers demonstrated progression through the early years in all the key artistic media, a particular favourite being Year 2 girls' representations of famous paintings in oil pastel. Year 1 also made an impact with some superb clay pots and poppies inspired by Yayoi Kusama and Georgia O'Keeffe!
The whole weekend was a great success and everyone was very impressed by the exceptionally high standard of work on display.