High March athletes rise to the occasion
15.10.2019
Well done to everyone who took part in the Abingdon biathlon on Sunday. Abingdon Vale is a qualifying event for the British Schools Modern Biathlon Championships in March 2020 (date and venue to be confirmed). This was a tough competition and all the girls raced superbly.
Congratulations to Grace H in Year 6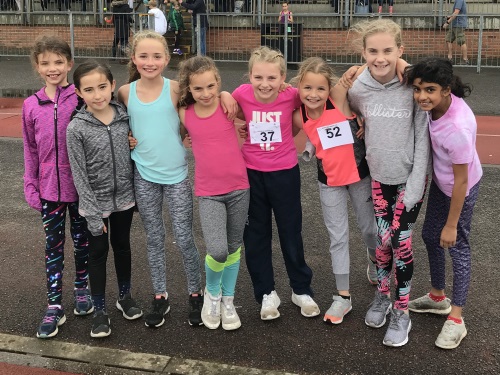 who qualifies automatically for the championships having won her age category with a score of over 2000 points. Three other girls also scored over 2000 points: Lucia in Year 4 and Olivia in Year 5 both came 4th in their age categories and Hannah in Year 5 was also very impressive, coming 8th in her age category despite being one of the youngest in her event.
A ranking list will be published by British Pentathlon in January 2020 which will be used to decide who will be invited to the championships. Anyone with a score of over 2000 points has a chance of qualifying. We look forward to hearing who makes it through to the national championships!