'Horrible Histories' come alive
21.11.2019
Earlier this week Year 5 classes performed assemblies to parents and staff on the theme of 'Horrible Histories'.
Both classes did a fantastic job, with the assemblies featuring hilarious songs and sketches from the savage Stone Age through to the vile Victorians.  The girls, teachers and parents all really enjoyed the performances and the whole of Year 5 should be very proud of the high standard of drama they delivered.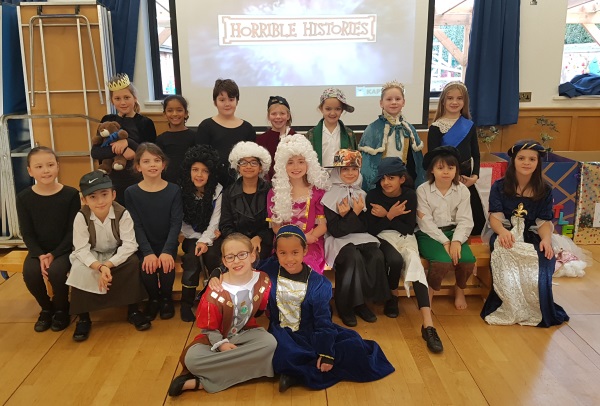 Well done to everyone.