Impressive results at the IAPS Triathlon
10.05.2022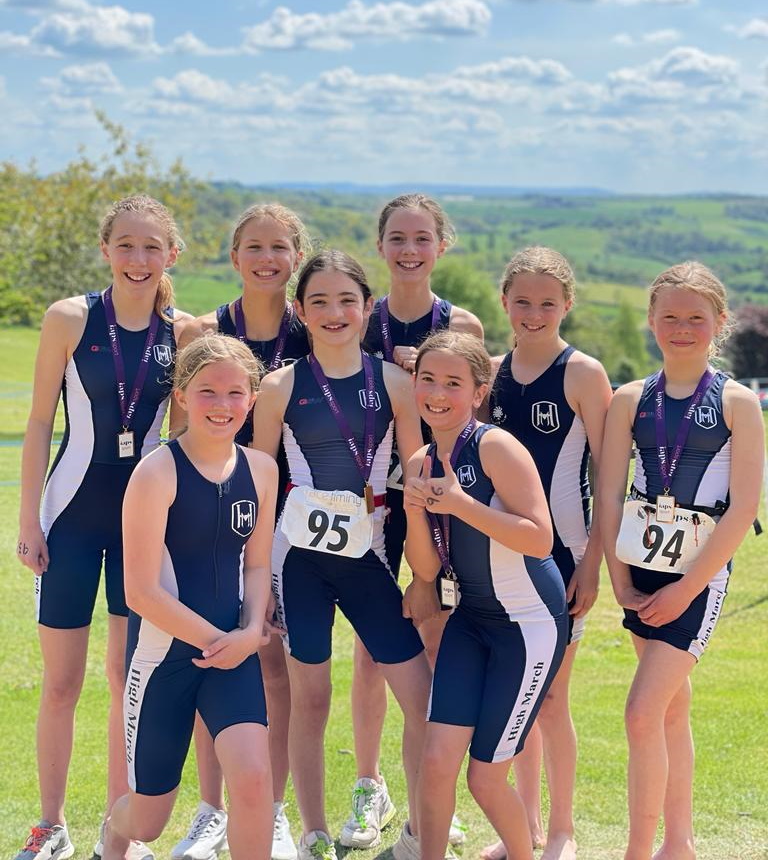 Eleven girls represented High March at the IAPS Triathlon which took place at Monkton Prep School in Bath on Sunday, 8th May.
Run to strict British Triathlon rules, the race comprised a 200m swim (150m for Year 5), 4k cycle (2k for Year 5) and 1800m run (1200m for Year 5). With no break between the phases, the transition between disciplines is also important and included in the time. No adults were allowed into transition and the girls had to manage everything for themselves. They were absolutely amazing and Mrs McAlister was extremely proud of the way they handled all 3 phases. Strict rules of triathlon applied eg making sure your helmet is on before touching your bike but the marshals enforced the rules in a really kind and supportive way making it a fabulous learning event for everyone.
All the girls raced really well but special mention should go to Annabel S who finished in 10th position in the Year 6 category with Lucia finishing only 4 seconds behind in 11th place. In Year 5, Gracie finished 13th with Jess and Alana close behind.
Well done to everyone who took part. An event to remember!