Look out, look out!
08.11.2019
Year 3 girls were excited to be on their first Upper School outing to the Look Out Discovery Centre in Bracknell.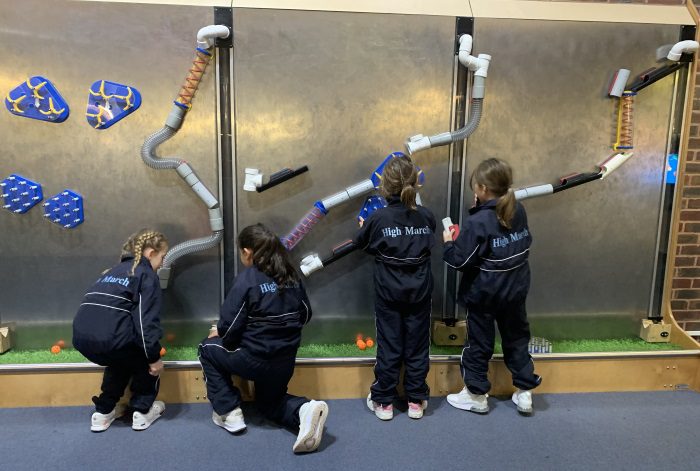 After a short coach journey, they got stuck into all the activities the Centre had to offer. In the 'Forces and Motion' zone, the girls were able to create circuits to produce electricity as well as test their reactions on the light-reactor game! Putting the pieces of a body back together and opening a magnetic treasure chest were some other activities the zone had to offer. Downstairs, a giant-sized foot piano entertained the musically inclined girls and a hot air balloon blasted off in the middle of the room. The 'Build It' zone proved popular and here the girls showed teamwork and commitment by building the walls and tiling the roof of a house.
After lunch, the girls visited the souvenir shop and bought something to remember the day. The girls behaved impeccably – many thanks to the staff who accompanied the trip.