More Division Ten Swimming Success
28.06.2022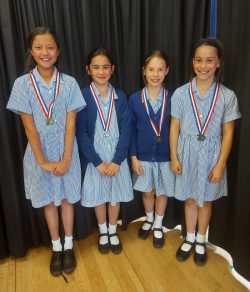 We are delighted to announce that our Year 4 Swimming Team won the Division 10 overall in their age category, also securing 1st place at the finals in the medley relay.
The Year 6 squad also put in an impressive performance, winning gold at the finals in their freestyle relay.  Congratulations must go to Alice D, Eva P, Clemmie D and, in particular, Mylah who secured 1st place in the 50m freestyle individual race too.
What a fantastic achievement by the Swimming Squads! Go, High March! Ms Norman and Mrs McAlister couldn't be prouder of you all.