Nursery get baking!
22.09.2021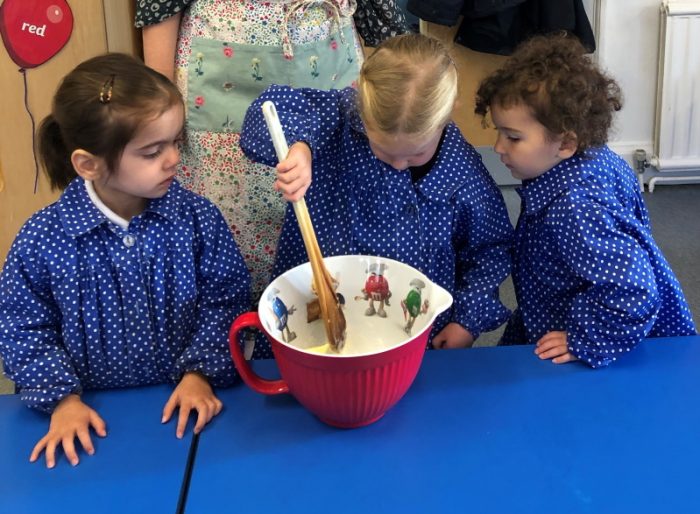 This week in Nursery the theme is 'Bears' and the children have been involved in a range of activities linked to their topic. The highlight so far has to have been making biscuits in the shape of bears.
To introduce the topic, the Nursery teachers talked to the children about the various ingredients needed and the process of baking. The children all took a turn stirring the dough,  rolling out the dough and, finally, using the cutters to make the bear shaped biscuits. There was much excitement as the biscuits went into the oven and even more, a little while later, when some very yummy looking biscuits emerged.
The topic of bears will continue over the next couple of weeks with an enactment of the fairy tale, 'Goldilocks and the 3 Bears', complete with bear shaped masks made by the children, and a teddy bears' picnic.
All in all, plenty to look forward to!