Our Times Tables Rock Stars
24.11.2020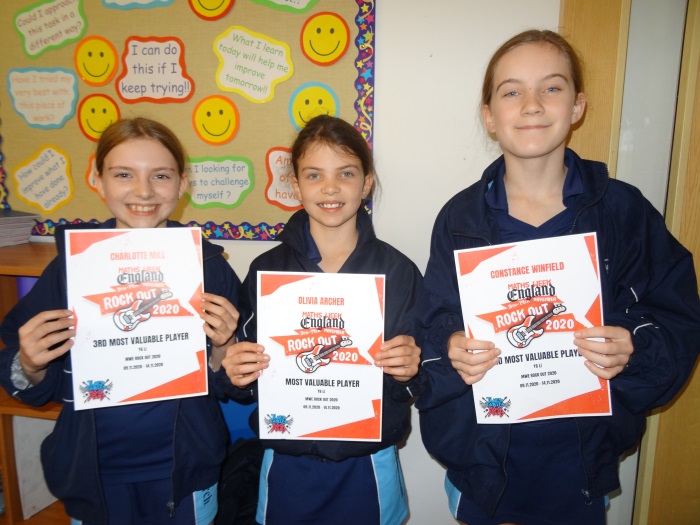 Last week girls at Upper School took part in the Times Tables Rockstars Rock Out Competition.  Over 400,000 pupils took part nationally, with over 440 million questions answered correctly!  There was certainly great enthusiasm and team spirit amongst the maths classes at High March. 
The girls completed the task in their maths classes, with every correct answer earning a point and contributing to their class average.  The winning maths class at High March was Year 6 LI, with an average score of 4079 points per pupil.
The 'Most Valuable Players' achieved the highest number of points for the school.  Congratulations should be given to Olivia, Connie and Charlotte in Year 6 who achieved the highest number of points in High March, scoring 47,000 between them!