Putting their thinking skills to the test
28.02.2020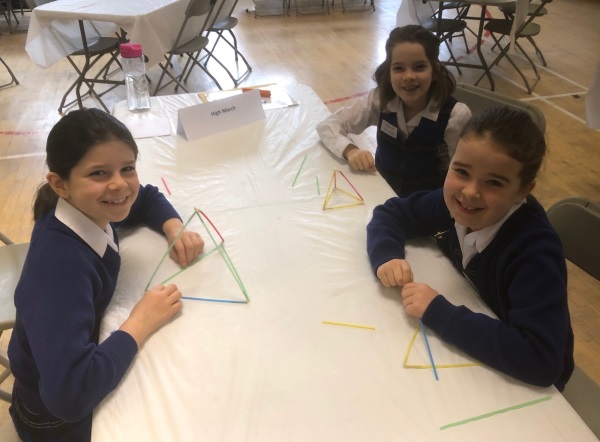 Four girls from Year 4, Eva, Talia, Ngaire and Sophie attended St Mary's annual Thinking Skills Day recently. The day was filled with fun challenges and provided an opportunity for the girls to practise team building and communication. 
Upon arriving at St Mary's, the girls were faced with a tough series of match stick problems, such as removing only 2 match sticks from the existing four squares to leave only two squares.  This required the girls' brain power and persistence!
The next challenge was to build a bridge out of certain materials. The bridge had to hold a can, and was to be judged on strength, aesthetics and originality. The girls had lots of fun creating and questioning each other's ideas.
The girls really enjoyed their day and did a fantastic job of representing High March.