Qualifying for the National Biathlon Finals!
14.11.2022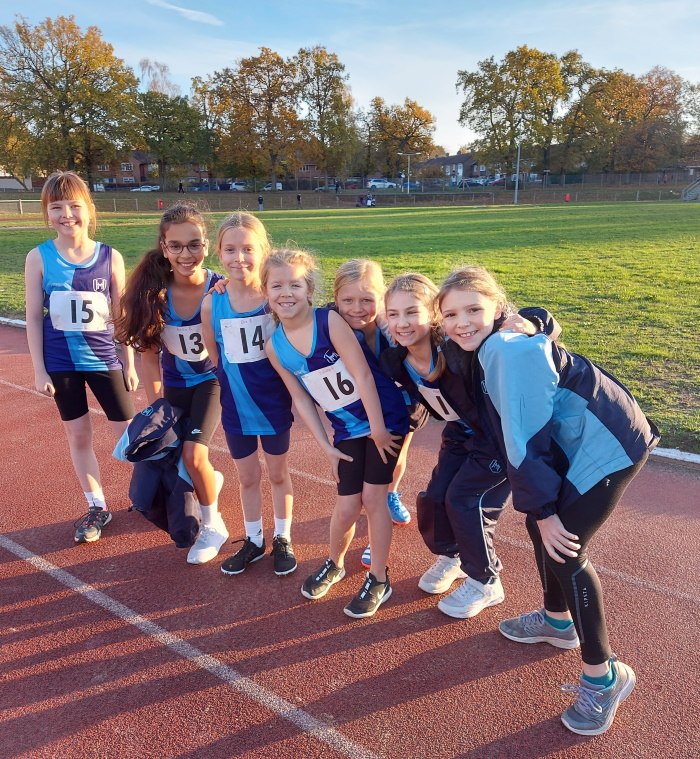 On Saturday 12th November, twenty-three girls from Years 4 to 6 and four former High March girls,who are now in Year 7, took part in the British schools' national biathlon qualifiers at Bracknell leisure centre. The Year 4 girls ran 400m followed by a 25m swim and Year 5 and above ran 800m followed by a 50m swim. It was a very competitive event, and our girls could not wait to compete.
In Year 4, Evie S was placed 2nd overall, with Alice R in 3rd, Iris J in 4th and Zoe B in 5th. These impressive individual placings mean Evie and Alice qualify outright for the finals next year. As a team, our Year 4 girls came 1st (Evie, Alice, Iris) and 4th (Zoe, Isabelle, Sofia). The Years 5s followed suit, coming 1st as a team (Cara, Elizabeth and Annabel) and 4th (Elisa, Amberly and Edie). The Year 6s were placed 4th and 5th as a team (Gracie, Alana and Alex N) and (Trinity, Freya H and Jess) respectively.
It was an absolutely brilliant weekend; the girls were magnificent and did High March proud.
We are now all looking forward to the finals. Go, High March!