Remembering those who gave so much
15.11.2021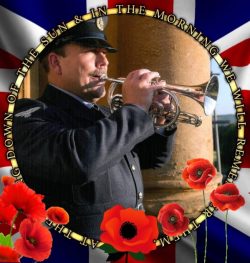 On Remembrance Day last Thursday morning, children at both Junior House and Upper School took time to pause and reflect on the service and sacrifice of our armed forces.
At Upper School, Mrs. Gater led a thought-provoking assembly with poignant poems read by senior pupils Senior High March Voices gave a moving performance of 'For The Fallen'. Later on in the morning, our Year 6 pupils joined other schools and local leaders to take part in the Schools' Act of Remembrance Service at the memorial in Old Beaconsfield.  A two minute silence was observed at 11am in the town and back at school by girls in Years  3, 4 and 5.
At Junior House, staff and children also took time to pause, be still and to remember at 11am. The Bursar, Mr Honiball, kindly donned his RAF uniform and played the Last Post and Reveille, which added to the mood of reflection. Later on in the day, Miss Lowen-Cooper gave an assembly on Remembrance too. The children were very knowledgeable about why we remember and were  keen to share what they knew of great, great, great grandfathers who had been affected by the events of war; it was very special to see the younger generation's interest in and growing understanding of the importance of Remembrance.
Thank you to everyone who supported the Poppy Appeal which helps to raise funds for the important work of the Royal British Legion.