Representing Beaconsfield Rainbows at the Remembrance Day service
11.11.2019
Amberly from Form 2HN and Poppy from Form 2GS were honoured to have been chosen to represent their respective Beaconsfield Rainbows groups yesterday for the Remembrance Day commemoration.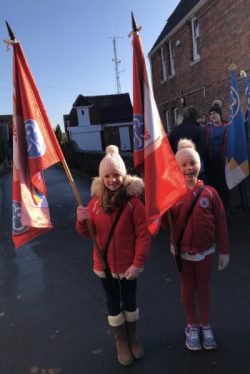 For the first time ever, Beaconsfield Rainbows were included in the Remembrance Day Parade, carrying flags up to the cenotaph, and observing the entire ceremony and wreath laying whilst standing still and holding their flags upright for the majority of the proceedings.
It was a very proud moment on a beautiful day. High March was certainly well represented!