Silver medals for our Year 6 Netball Team
14.02.2022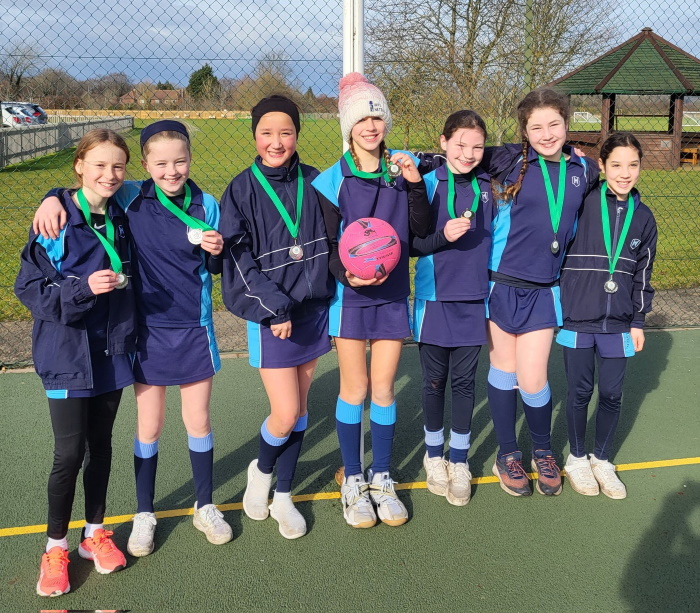 Last Saturday, the Year 6 netball team travelled to Oxford to compete in the Manor Prep netball tournament against  a number of local schools. 
High March was drawn against St Hugh's, Warwick Prep and The Abbey in the pool stage of the competition. In the first match the team won 6-2 comfortably with some fantastic shooting and movement down the court. In the second match, the girls fought hard for their win against Warwick Prep and finished with a 4-3 win by the final whistle. In their final match, they secured a third win against The Abbey which left them unbeaten overall.
The girls then progressed into the semi-final and played The Abbey for a second time. At this point, the girls had played over an hour in continuous rotating positions and they had to dig deep to be able to progress into the final. Again, they came away with a strong win of 9-2. Their final match of the day was against The Manor. The girls worked really hard to maintain an even score all the way up until the final minute of the second quarter when a goal was scored by the Manor, giving them a 3-2 win. The High March team came second overall, therefore, and were awarded silver medals.
The High March team put on an excellent display of netball against some strong teams – well done, girls!