'Simple Minds' impresses on Quiz Night
09.03.2020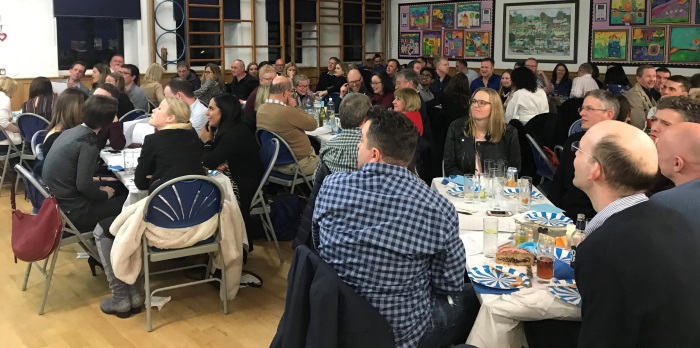 Last weekend, the Social Group hosted a quiz night for one hundred parents and staff from the High March community.  Howe & Co served up an amazing fish & chips supper and quiz master Steve put the teams through their paces. The dessert auction was particularly memorable.  Guests bid energetically on delicious desserts and cakes made and donated by members of the Social Group and local businesses including the Cape, Waitrose and Sainsbury's. Thank you to them for their kind donations.
The Social Group has been busy in recent months fundraising for the purchase of a Cyclorama for the Drama department and the proceeds from this event will take us close to the final sum needed.
Well done to the winning team, "Simple Minds", which was rewarded with some scrumptious Belgian chocolates.