'Sing it' Workshop
16.11.2022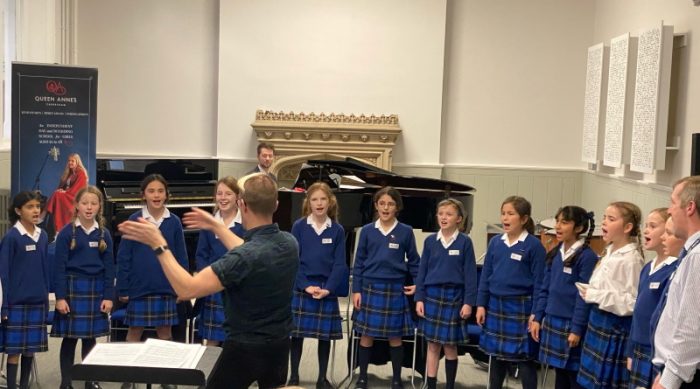 On Wednesday, 9th November sixteen of our talented singers from Year 4 to Year 6 took part in a vocal workshop at Queen Anne's School, led by two former members of the world-renowned choral group 'Voces8'. 
The girls worked especially hard enjoying a mixture of fun and energetic vocal activities, before learning a variety of songs in a range of languages including some very impressive three-part harmonies! This was concluded with a confident performance of the day's learning to the girls' delighted parents.
Congratulations to the girls for representing High March so well and huge thanks go to the choral coaches and Queen Anne's for putting on such a fantastic workshop.