Supporting the NSPCC
02.12.2019
Our NSPCC prefects, Maliha and Clementine, recently gave informative and engaging assemblies to Junior and Upper School about the important role of the NSPCC. The girls learned about how the NSPCC is relevant to all of us and why it is a charity which deserves all our support. Children and staff were clearly moved by some of the stories the girls mentioned.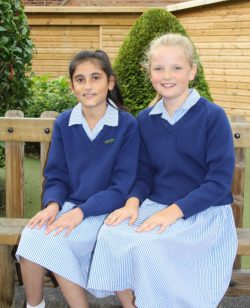 The girls were polished and professional; they had obviously spent a considerable amount of time preparing their presentation, and their hard work was appreciated by all. They even managed to keep calm during a technical hitch – true professionals!
Well done, Maliha and Clementine: your assembly served to remind us why the NSPCC is a charity which is so close to High March's heart.