The magic of Harry Potter
06.11.2019
Year 6 recently visited the Warner Bros Studios to see "The Making of Harry Potter." The trip was magical from start to finish.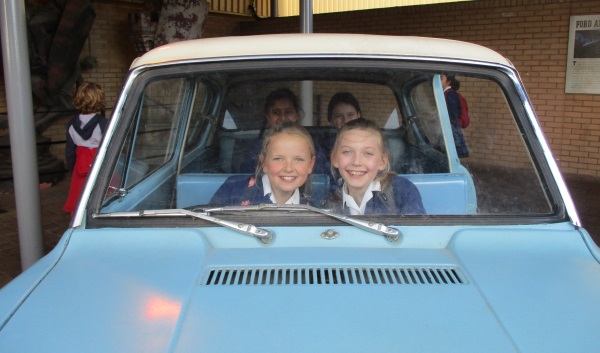 The day started with the girls helping to open the door to 'The Great Hall' set and they explored the props and wardrobe department and various other sets from the films including the Gryffindor Boys Common Room and Dumbledore's Office.  We were treated to an exciting Halloween spectacular where the girls learnt how to duel with wands led by the wand choreographer from the films; they also had the chance to see the brand new set of Gringot's Bank which was being burned to the ground by an enormous dragon.  We even had a chance to try butter beer, ride the night bus and visit the Dursleys' House, not to mention ride the Hogwarts Express and run through the barriers to Platform 9 and ¾.
The whole day was absolutely magical and fun was had by all the girls and all the staff too. Undoubtedly, a day the girls will never forget.