Tournament winners!
15.11.2023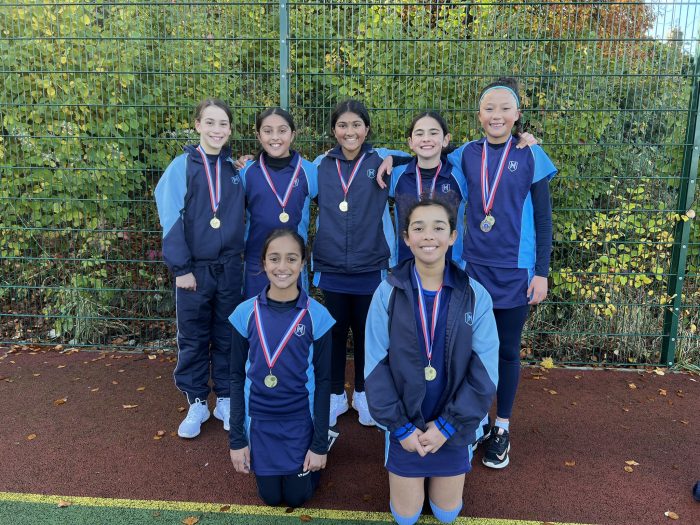 On Saturday 11th November the U11 A and B Netball Teams went to Berkhamsted to complete in a Netball tournament in the glorious sunshine.  
The A team's hard work in training certainly paid off: they won all their matches in the group stage against some very tough competition. As the winner of their group, they qualified for the final where they came up against Berkhamsted. The girls played very well indeed, winning the final 8-5 and they all received a gold medal. Astrid was also named player of the tournament for the team.  
The B team played 8 excellent matches. They started very strongly and won or drew their first 7 matches (5 wins, 2 draws). They only lost one match all day and they worked very well togehter as a team. Annabel was named player of the tournament for the team.  
The girls very much enjoyed taking part in the tournament. They all played exceptionally well, and most definitely deserved the delicious chocolate chip cookies and the muffins supplied by Mia!  
A big thank you to Mrs McCluskey and Mrs Green for coming to the tournament and for umpiring the B and A teams respectively.