Toys through the ages
02.12.2021
The Year One Toy Day was a great success and no doubt that the girls are still enjoying playing with the range of toys which they made; these included teddy bears, peg dolls and spinners.
Throughout the week, the girls had the opportunity to learn about the history of toys and we were really pleased with their contributions to discussions in class and the questions they raised. The week ended with a fun filled day on Friday. Costumes and accessories were worn to the delight of all involved and the girls enjoyed playground games from the past outside.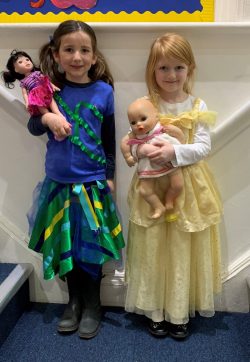 It was a great opportunity for the girls to mix across both classes – well played, Year One!